Michigan
Association
of Mayors
2016-17 BOARD OF DIRECTORS
President:
Lee Kilbourn, Auburn
113 Elm Street
Auburn, MI 48611-9497
989-662-6761
Cell: 989-859-7004
mayorkilbourn@auburnmi.org
Term Expires 2019
Vice President:
Wendell Dompier, Baraga
100 Hemlock Street
Baraga, MI 49908-9675
906-201-0937
Cell: 906-201-2679
wpdompier@yahoo.com
Term Expires 2019
Immediate Past President:
Frank Campbell, Hastings
Secretary/Treasurer:
Dan Gilmartin, MML
Kelly Warren, MML

Term Expires 2017
Dana Beaman, Saint Johns
100 E. State St, Suite 1100
PO Box 477
Saint Johns, MI 48879-0477
989- 224-8944
beamand8@gmail.com
Jim Hicks, Bad Axe
300 E. Huron Ave.
Bad Axe, MI 48413-1449
989-315-1590
jimlaurelhicks@yahoo.com
Phil O'Dwyer, Berkley
3338 Coolidge Hwy.
Berkley, MI 48072-1690
248-658-3300
podwyer@berkleymich.net
Term Expires 2018

Deb Doyle, Durand
420 W. Main St.
Durand, MI 48429
989-288-2032
duranddoyle@aol.com
Kevin Klynstra, Zeeland
21 S. Elm St.
Zeeland, MI 49464-1783
616-772-6400
kklynstra@cityofzeeland.com

Suzanne Pixley, Eastpointe
23200 Gratiot Ave.
Eastpointe, MI
586-445-3661
suzannepixley@gmail.com
Term Expires 2019
James Rynberg, Fremont
101 E. Main
Fremont, MI 48412
231-924-2101
mayor@cityoffremont.net
Mayor Spotlight Archive
Suzanne Pixley
Mayor, Eastpointe

Suzanne Pixley has been Mayor of Eastpointe since November 2007, and has served on the City Council since 2005. She has been very involved in the community serving as a past president of the Eastpointe Rotary, president of the Historical Society, as a Lion, and on the boards of the Eastpointe Roseville Chamber of Commerce, the Networking Forum and PACE (Police and Community for Equality). She has previously served on various Michigan Municipal League committees, as a Region 1 officer, and a three-year term on League's Board of Trustees. In 2016, she received the League's Ambassador Award for exemplary service by completing all four levels of the League's Elected Officials Academy program. She was recently elected to the Michigan Association of Mayors Board of Directors. In her spare time, she has published three books about the City of Eastpointe—its history, legendary locals, and redevelopment.
Wendell Dompier
Village President, Baraga

Wendell Dompier has served as the village president of Baraga, in Michigan's Upper Peninsula, since 1998. Wendell has always had a strong sense of community. He has been a member of the Lions Club, Lumberjack Days committee (20 years), Baraga Fire Department (15 years retired), and an EMT B with Bay Ambulance. He retired from the Ojibwa Casino Resort after 26 years. He is currently serving on the Bay Ambulance Board of Directors and the Baraga DDA. Wendell was appointed to the Michigan Association of Mayors Board in November 2015.
Lee Kilbourn
Mayor, Auburn

Lee Kilbourn has been mayor of Auburn since 2011. He previously served as mayor when elected in 1981. Kilbourn has served on several community organizations and the Auburn-Williams Fire District for 25 years. He is currently a member of the Auburn-Williams Lions Club, the Auburn Downtown Development Authority, and the Auburn-Williams Intergovernmental Committee. Kilbourn graduated from Oral Roberts University with a bachelor's degree in business. He and his wife, Kathy, are second generation owners of their family's 57-year-old furniture business and proud grandparents of two children.
Frank Campbell
Mayor, City of Hastings

Frank began his service to the citizens of Hastings in 1980, serving a two-year term on the City Council. He then served two years on the City Planning Commission before returning to the City Council, serving twelve years. In 1994, he served as Mayor Pro-Tem and was elected as Mayor in 1996. He served in that capacity through 2003, In 2008, Frank was elected to another term on City Council, where he served until he was elected as Mayor again in 2012. He continues in that capacity today. Frank also serves on the Downtown Development Authority, LDFA/BRA, and Planning Commission. He is also a member of numerous other groups and organizations, including the American Legion, Hastings Kiwanis, Hastings Elks Club, and Hastings Masonic Lodge #52.
Deb Doyle
Mayor, City of Durand

Deb Doyle has served on the Durand City Council for nearly 30 years. Active in her community and the Michigan Municipal League, serving as President of the League board in 2007-08. In 2013, she was awarded the League's highest individual honor - an Honorary Life Membership and also the Ambassador Award, the first ever Level Four graduate of the League's Elected Officials Academy program. In 2009, she established the Tim Doyle Scholarship Fund, in honor of her late husband, and as a result of the scholarship fund, dozens of elected officials have been able to receive League training at no cost. A talented artist, Doyle has also donated her artwork on many occasions to support the League Foundation and many other charitable organizations.
Jeff Hingston
President, Village of Mackinaw City

Jeff Hingston has actively served the Village of Mackinaw City and surrounding area since the 1980s. His venture into municipal leadership started in the 1980s as a trustee for Wawatam Township. He went on to serve two terms as a Mackinaw City village trustee starting in the 1980s, including two years as the village president pro tem. He's been the Mackinaw City village president since September, 2009. He is currently a member of the Michigan Association of Mayors board of directors, the Mackinaw City Downtown Development Authority and former board member and president of the Mackinaw City Chamber of Commerce. In addition, he's been a member of the Mackinaw City Lions Club for more than 30 years. He is a 30-plus year business owner/operator in Mackinaw City, grandfather of ten (soon to be eleven) and is very privileged to call Mackinaw City his home.
Ronald F. Gillham
Mayor of Huntington Woods

Ron Gillham has served the residents of Huntington Woods continuously since 1972. He served first on the zoning board of appeals in 1972, city commission in 1977, and Mayor since 1981, making him one of the longest serving Mayors in Michigan. Awards include the SEMCOG Regional Ambassador Award, and the MML Michael A. Guido Award. He has served as the Vice President of the Michigan Municipal League Board, and Chair of the Southeast Oakland County Mayors Association. He is currently Vice President of the Michigan Association of Mayors. Since 1959, he and his wife Shirley have lived and raised a family of 3 children and 7 Grandchildren in Huntington Woods. He is proud to live in the 10th best Small/Suburban city in the U.S.!
Jim Rynberg
Mayor of Fremont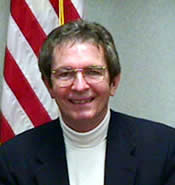 Jim Rynberg has been Mayor of Fremont since December, 2004, and has served on the city council since 1985. He began his service with the city in 1979 as a member of the Fremont Planning Commission. He is Newaygo County Director for United Way of the Lakeshore; member of the board for the Michigan Association of Mayors; and member of numerous other groups and organizations, including the Foster Grandparent/Senior Companion Advisory Council, Fremont Rotary Board, and West Michigan Shoreline Regional Development Council. He also has been honored for his service to the Fremont/Yahaba City Friendship Program.
Susan Baldwin
Mayor of Battle Creek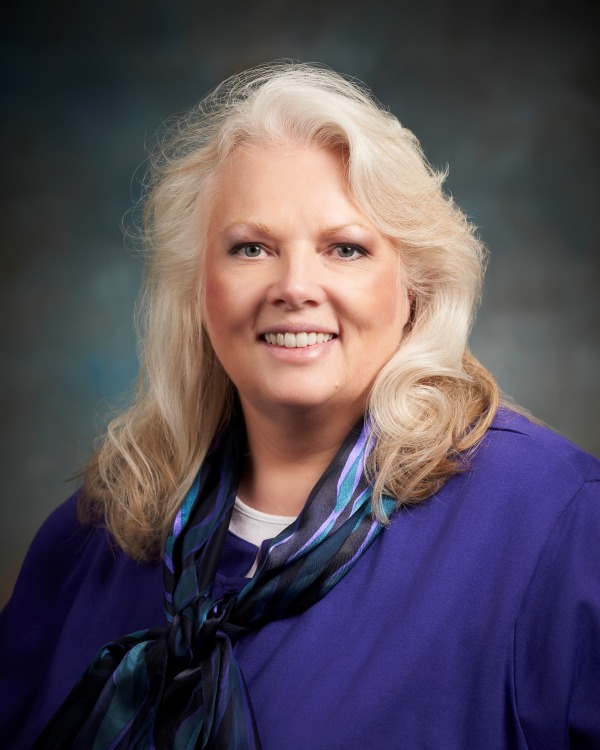 Susan Baldwin is serving her fifth term as a city commissioner and fourth year as Mayor of Battle Creek. She is on the Battle Creek Unlimited Board, Calhoun County Consolidated Dispatch Board, Planning Commission and Public Transportation Committee. She is currently serving as president of the Michigan Women in Municipal Government, and on the boards for the Michigan Municipal League and Michigan Association of Mayors. A retired attorney, Baldwin practiced for 14 years in corporate health care and managed care programs.
Paul Grondin
Mayor of St. Ignace

Paul Grondin has been Mayor of the City of St. Ignace since March of 2006, and is currently serving his third full term as mayor and has been a member of the St. Ignace City Council since February, 2002. He previously served two terms on the St. Ignace Area Schools Board of Education, in the capacity of Trustee, Treasurer, and President. Mayor Grondin currently serves as Vice-President of the Mayors board of Directors. He is a strong supporter of his city's many year-around activities which visitors enjoy participating in when visiting the City of St. Ignace.
Leon Clark
Mayor of Mason

Leon Clark has been mayor of Mason, Michigan, since 2005 and has also been a firefighter for the city's fire department since 1979. He is a member of the Michigan Association of Mayors and in 2012 was named the Association's Advocate of the Year for being a strong advocate for Mason and its community. Mayor Clark's many accomplishments include introducing the popular Mason Sun Dried Music Festival. He also was recognized for his strong support of Mason's Rayner Park & the Rotary Stage in Rayner Park. Mayor Clark spearheaded the humanitarian aid project of transporting a fire truck from the city of Mason to its new Sister City, Viti, Kosovo.
Jacqueline Noonan
Mayor of Utica


Jacqueline Noonan is currently serving her 13th term as mayor of the city of Utica— she is the first woman to serve in that position.She previously served a four-year term on the Utica city council. Noonan is currently president of the Michigan Association of Mayors and vice president of the Michigan Municipal League Board of Trustees. She is generally recognized as the architect of Utica's rebirth and ongoing success as a tiny full-service city in the midst of Detroit's suburban rim.